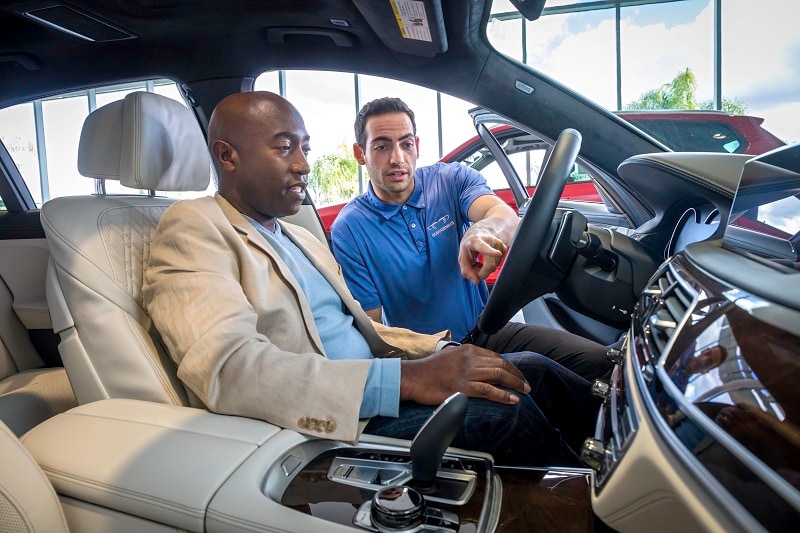 BMW Financial Services have announced the launch of their Vehicle Subscription Service and will begin testing the service in the U.S.
In the spring, BMW Financial Services in the U.S. announced the debut of Access by BMW, a vehicle subscription service. Beginning as a pilot program in Nashville, TN the service will provide members with an unlimited access to the diverse BMW lineup.
Access by BMW
The members of Access by BMW will be given the ability to request a vehicle based on their individual needs – planned usage or activity, to name a few. To do so, they can request a vehicle through the mobile app (available on iOS as well as Android). Upon request, a BMW concierge will deliver a vehicle that most closely matches the needs, location, and desired time frame of the member. Each vehicle will arrive as though it is fresh off the assembly line – with a full tank of gas and freshly detailed, members won't be able to notice that another member has driven the BMW.
With the initial pilot, members will be offered two tiers which range in price as well as lineup availability. Access by BMW anticipate a positive reaction to the pilot and anticipate adding additional tiers. These additional tiers will give members access to a broader range of BMWs. The initial tiers are:
•

Legend:
Which includes a selection of BMW sedans, coupes, and convertibles among others including BMW SAVs such as the BMW 4 Series.
•

M:
This tier will be geared towards the drivers seeking exhilaration in their drive. High-performing models such as the BMW M4 convertible as well as the BMW X5M and BMW X6M SAVs.
Even though the pilot is happening in Nashville, TN, we are anticipating it to gain popularity and stretch across the U.S. Is Access by BMW something you would participate in? Until then, we have an extensive lineup of
New BMWs
as well as
Certified Pre-Owned BMWs
for you to choose between. To schedule a test drive, or to learn more about a vehicle
contact BMW of South Albany
today!