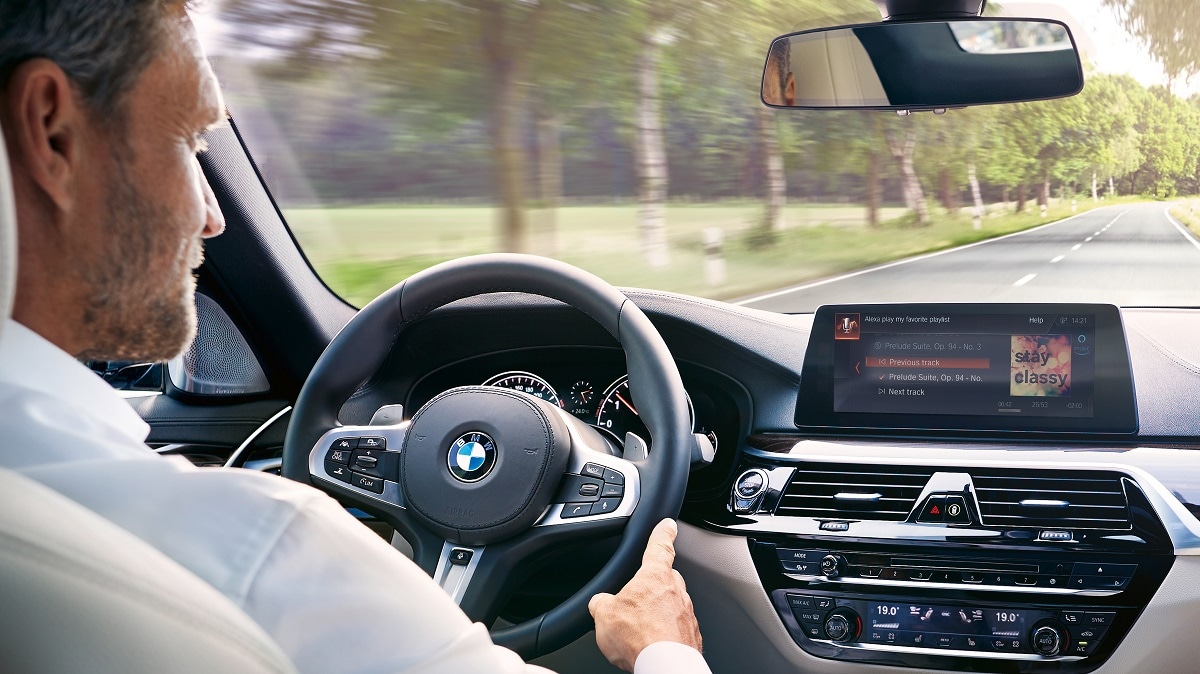 BMW has been at the forefront of technology for years now, with the latest innovations and proven successes, they continue to make great progress in our driving experience. The next major step in luxury driving is coming mid-2018 and it's one you won't want to miss out on.
Amazon Alexa Integration with BMW
BMW's intelligent connectivity will seamlessly integrate with Amazon's voice-controlled personal assistant, Alexa. The cloud-based voice service will allow BMW Group customers to access services such as shopping facilities and entertainment features by voice interaction.
A smartphone will not be required to use Alexa while in your new 2018 BMW; each BMW comes equipped with a built-in SIM card. This built-in capability allows for the seamless integration of Alexa, anytime, anywhere.
This is an exciting advancement for BMW and for their drivers. It is also propelling BMW further into the spotlight boasting luxury, stamina, and advanced technology. The official launch is anticipated for mid-2018 here in America, the UK, as well as Germany.
Which 2018 BMW are you looking forward to the most? Still deciding? Check out our new inventory lineup. When you've found the one you want, or you'd like to take a test drive, contact BMW of South Albany.