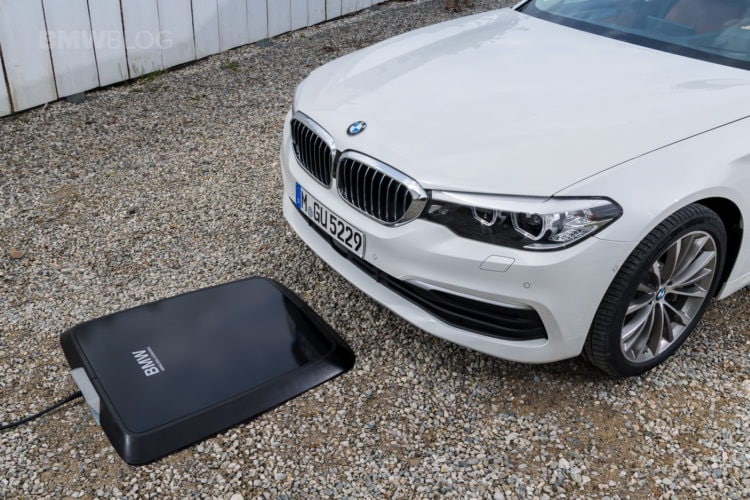 BMW has always been on the forefront of technological advancements as well as creature comforts for their drivers. This makes the announcement of their wireless charging pads both exciting and is being welcomed with open arms. Starting in 2018, charging your car may be easier than ever before.
In 2018, beginning with the 530e iPerformance, wireless charging technology will be available followed shortly after for the remaining BMW electric cars and plug-in hybrids. The wireless charging plate can be used inside a garage or outside and is built to withstand damage. Similar to the conventional wallbox chargers, the new floor plate must be purchased from BMW of South Albany.
The new floor plate is able to charge the lithium-ion battery in approximately 3.5 hours. While getting your vehicle into place for charging, the iDrive system helps the driver line up the vehicle into the exact position required for charging. The iDrive system will display a set of lines to guide the driver and the vehicle into place.
This is a huge step for EVs and hybrid vehicles as it now eliminates the need to remember to plug in your vehicle in order for it to charge. This also helps to change the minds of those who may think electric vehicles will hinder their daily lives and their drive.
The wireless charging pad is also further proof of how BMW achieved and maintains their superior status. Are you ready to bring home a BMW of your own?
Contact BMW of South Albany
today!