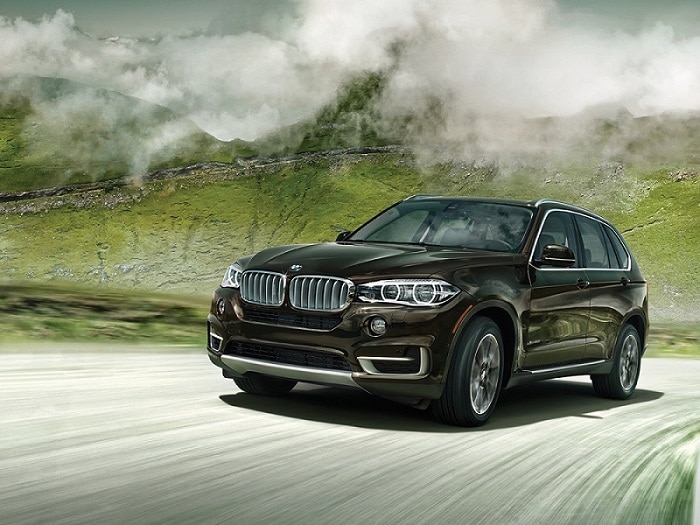 Many vehicle manufacturers make buyers choose between efficiency and a powerful engine. Many times they will need to decide between a SUV and a sports car. Wouldn't it be nice to have all of these options rolled into a single spectacular vehicle? Of course it would be which is why the
BMW x5
is what you're searching for.
First, let's talk about the engine options. The new BMW x5 has 4 options; 35i, 40e, 50i and Diesel.
35i
35i is BMW's 6-cylinder 3.0 liter engine featuring TwinPower Turbo technology that is exclusive to BMW. It combines High Precision direct fuel injection, Double-VANOS and Valvetronic variable intake technologies as well as a twin-scroll turbocharger. This high-powered combination virtually eliminates any turbo lag. This 35i is available in the x5 sDrive35i and x5 xDrive35i.
40e
BMW iPerformance hybrid models are equipped with the award-winning 2.0 liter 4-cylinder engine. Maximum efficiency and performance are delivered through the lithium-ion powered eDrive motor. When accompanied by the 8-speed Steptronic automatic transmission it has enough thrust and power to go from 0-60 in 6.5 seconds! This 40e is available in the x5 xDrive40e iPerformance.
50i
The 50i is the "reverse-flow" 4.4 liter, TwinPower Turbo V-8 engine which has been updated with Valvetronic, BMW's throttle-less intake system. Along with High Precision direct injection and two twin-scroll turbochargers, this engine delivers 445 hp and 480 lb-ft of torque! This 50i is available in the x5 xDrive50i.
Diesel
This engine uses BMW Advanced Diesel technology and BMW TwinPower Turbo technology in order to reduce fuel consumption while improving performance. The 35d 3.0 liter inline 6-cylinder engine delivers 225 hp and 413 lb-ft of torque! The diesel engine is available in the x5 xDrive35d.
In addition to the numerous engine options, BMW has put their expert engineers to work with their chassis. The Dynamic Performance Control distributes power between the rear wheels for precise agility and handling. When the Dynamic Performance Control is distributed simple tasks such as going around a corner becomes much smoother. While turning, the outside wheel receives more torque which allows for better handling.
Another safety feature you didn't know you needed, but, will love is BMW's ConnectedDrive. Side and top view cameras give a clear line of sight at all times. This bird's-eye perspective is displayed on the 10.2" iDrive touch screen and makes maneuvering even the tightest spaces a breeze.
If this isn't enough to help you decide on the new BMW x5 as your next vehicle, come by
BMW of South Albany
! Our knowledgeable staff will help put you behind the wheel of your dream vehicle.