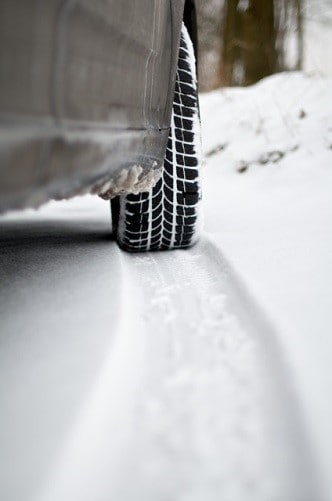 The winter months in New York can be brutal, from massive snowfall to bone-chilling temperatures, our vehicles are put to the test. With inclement weather on the horizon, drivers across New York State need to take the necessary steps to ensure their vehicle is ready for the winter. We've gathered a checklist so your car is in tiptop shape!
Check Your Fluids
Whether this is something you handle on your own, or you let one of the BMW Certified professionals of
BMW of South Albany
check your vehicle's fluid levels this is something that needs to happen before the freezing temperatures arrive. Fluids such as antifreeze (coolant), transmission fluid, and oil should be flushed and replenished. It is vitally important to ensure that the fluids being used can withstand the frigid temperatures.
Check the Lightbulbs
While it's a seemingly small detail, it is of the utmost importance. Lightbulbs that have dimmed, or burned out entirely, need to be replaced. A fresh set will help give you better visibility in situations that aren't ideal – like snowstorms. Additionally, new lightbulbs will help other drivers see you. Another step you will want to take is making sure your vehicle's headlamps are clean and free of dirt and debris which would otherwise disrupt the light emitting from the vehicle.
Put Together an Emergency Kit
Whether we like it or not, accidents happen, and it's better to be over prepared than not prepared at all. Items you will want to include are: a flashlight and spare batteries, phone charger, shovel, and non-perishable snacks. Having a bag of kitty litter, or sand, in your trunk is helpful as well in case you get stuck these items can be used to help gain traction.
Update Your Wiper Blades
As a rule of thumb, windshield wiper blades will last for approximately a year. To keep your visibility optimal, it is a good idea to have them changed before the snow begins to fly. Having your visibility impaired due to precipitation is a danger, adding to this danger are older wiper blades that aren't working as well as new wiper blades would. Additionally, to keep your wiper blades in good condition, avoid leaving them "on" once you shut off your vehicle. When you start the engine again the wiper blades could potentially be frozen in place. This can cause the wiper blade motor to work too hard and burn out, and, it can potentially lead to a tear in your wiper blades if they are frozen to your windshield.
Check the Battery
The frigid temperatures can wreak havoc on your vehicle's battery, especially if you park outside. The battery's life can be tested, and evaluated, by our team of professionals. Taking this step now will help prevent a dead battery during the winter months and will help avoid the dreaded feeling when nothing happens as you push the ignition button.
These are only a few of the tips vehicle owners in New York State should take to make sure their car is in tiptop shape prior to the brutal winter months.
Contact the professionals of BMW of South Albany
today and we will do a thorough check so you aren't left stranded later. Once winter arrives, it is important to continue maintaining these aspects of your vehicle. Our professionals have the ability to keep you on track!