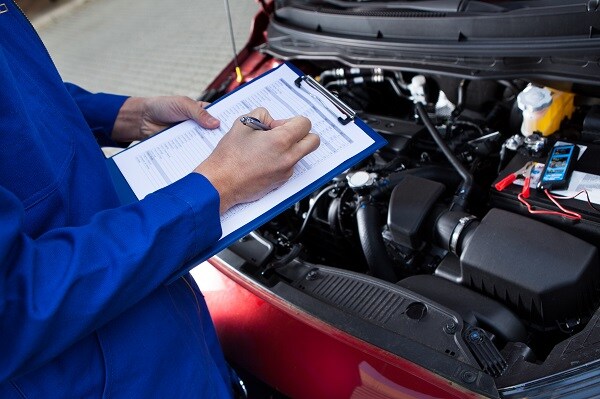 Maintenance and safety checks should start the moment you purchase your BMW. To continue enjoying your BMW, and to get the most out of it, having the vehicle serviced at regular intervals is the ideal scenario. Ignoring regular scheduled maintenance could lead to damage and bigger issues down the road.
Every 10,000 Miles
Theoretically speaking, your first scheduled service will happen after 10,000 miles. At this inspection, unless something happened after you brought your vehicle home, there shouldn't be any major repairs. However, this is a good starting point for future service appointments.
During your first scheduled service appointment,
BMW Certified technicians
will change the vehicle's oil and filter, as well as check the tire's air pressure, indicator lights, and belts, among other items under the hood of your BMW. Keeping to the 10,000 miles service check will help maintain the integrity of your BMW.
Every 30,000 Miles
During this scheduled service maintenance, your vehicle will go through a more in depth inspection as there will have been more wear and tear at this point. During an inspection at this level brakes and the braking system will need to be inspected to ensure everything is working properly.
In addition, tire and wheel checks will happen at this point as well; if uneven wear and tear is found there could be an underlying issue that would need to be resolved. Finally, the interior will go through a series of checks as well. This will include a check on the lighting, instrument panel, air vents and more.
Every 60,000 Miles
Once you've hit 60,000 miles on your BMW there are areas that will need to be looked over including the parking brake lining. BMW Certified technicians will also take the necessary steps to continue the prevention of rust. If you aren't having your BMW serviced by a BMW Certified technician, there's no guarantee that you're getting the necessary inspection and protection your vehicle needs and deserves.
While you don't need to follow these inspection points right down to the exact mile, keeping your new BMW on a service schedule will help bring added life and value to your purchase. This schedule will also provide you, the driver, with the added comfort knowing that your BMW is in good hands. If you don't have your vehicle on a maintenance schedule,
contact the expert staff of BMW of South Albany
, and we'll put you on the right track!