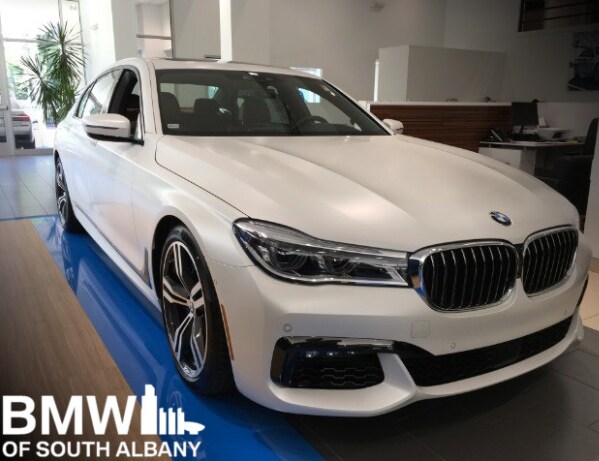 BMW has a long tradition of luxury, technology, and innovation. The BMW 7 Series is making tomorrow's luxury an option today. With superior luxury, technology, and contemporary design the BMW 7 Series will easily become your favorite daily driver.
Design: The exterior design of the BMW vehicle lineup is something most people are familiar with, but, the BMW 7 Series shows it in its most elegant form. The car boasts an extended side view which enhances the natural beauty while also enhancing the driver's visibility.
Comfort: While drivers need to be comfortable, so do their passengers, which is why the BMW 7 Series offers an Executive Lounge. The lounge allows for maximum comfort through a wide range of controls. Additionally, the Executive package offers front ventilated seats, as well as power rear sunshade and rear side window shades.
Innovation: Many of us of dreamt of the day that our car could park itself. The BMW 7 Series is equipped with remote control parking. So, if you're faced with a parking spot that may not leave enough room for you or a passenger to get out, the remote control parking will help. Equipped with a BMW display key, you're able to exit the vehicle and then park it in the desired spot (as long as the vehicle is going straight).
Engineering: The BMW 7 Series is advanced BMW engineering at its best. Equipped with Active Comfort Drive with Road Preview a new level of superior driving dynamics is achieved. The frontal camera previews the road ahead and intelligently adjusts while working congruently with the Active Roll Stabilization technology. This allows for the perfect combination of comfort and dynamics.
Do you need more reasons as to why the new BMW 7 Series is the perfect vehicle for you?
Contact BMW of South Albany
today, we'd love to tell you more about it and get you behind the wheel.