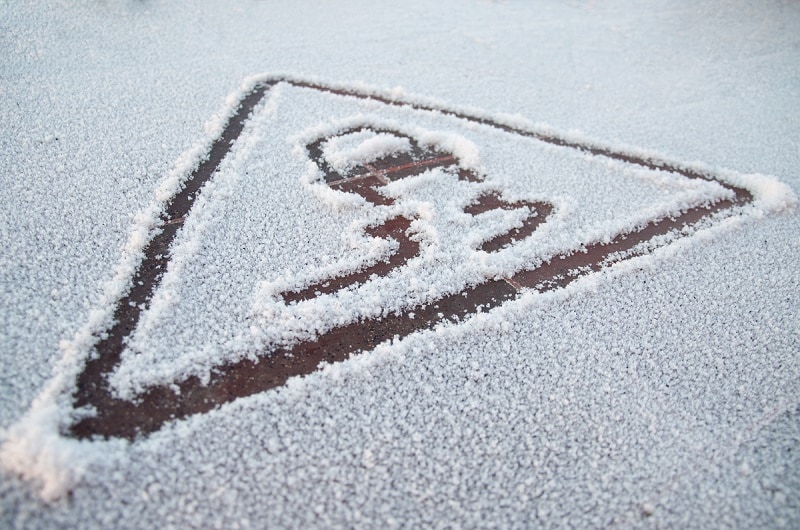 Winters in upstate New York means checking the weather on a regular basis, a longer commute, as well as unforeseen dangers for motorists. There's more to it than having a
safe vehicle
and being cautious, continue reading for our winter driving tips.
1.
Watch the weather reports: Whether you're commuting to work, or, driving a long distance you should keep an eye on the weather stations and what is being reported. If the weather looks severe, delaying your trip is ideal, especially if you're driving in isolated areas or over a great distance. If you do have to travel, let others know your planned route, destination, and when you're estimating to arrive.
2.
Fill your gas tank: Your vehicle's gas tank needs to be at least half full at all times. Ensuring that it is will help to decrease the chances of your gas line freezing.
3.
Drive slowly: While we all have places to go and things to do, we need to keep in mind that wet, icy, snowy roads means it happens at a slower rate. Accelerating, coming to a complete stop, and maneuvering your vehicle all happen much slower than on a dry summer road.
4.
Clear the exhaust: Before starting your car ensure that the exhaust is free and clear of any snow, ice, or other debris. A blocked exhaust pipe could cause carbon monoxide to enter the passenger compartment once the engine is running.
5.
Have your brakes checked: Ensuring your brake system is in good working order is something that should happen throughout the year, but, especially during the winter. Your brakes can mean the difference of stopping on time, or, causing an accident.
These are only 5 of the tips our staff at BMW of South Albany has to offer for safe winter driving. We also recommend keeping up with a service schedule so your BMW is in the best condition before hitting the open road. For more safety tips, or to have your BMW serviced by our BMW Certified technicians,
contact us
today!