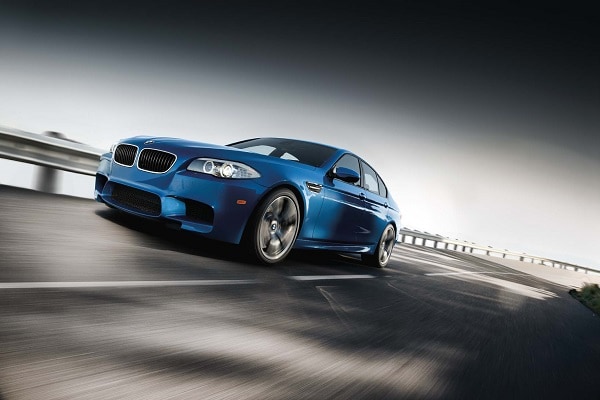 The BMW M5 with M xDrive offers drivers the best of both worlds; sporty drive and business prowess.
BMW News
announced from Munich, Germany that the sixth generation vehicle will be launched in 2017, complete with the M xDrive system.
What does the addition of M xDrive mean for the consumer?
A Superior Drivetrain
The M xDrive system enables a rear-biased set-up, meaning it utilizes the power of the front wheels when the rear wheels are unable to transmit additional power or additional tractive force.
The driver also has the ability to choose between different configurations of DSC modes (DSC on, MDM, DSC off) and M xDrive modes (4WD, 4WD Sport, 2WD). This allows the driver to tailor their preferences while taking into consideration the journey conditions.
Turbocharged V8 Engine
The 2017 BMW M5 with M xDrive outperforms its predecessor in terms of power output and torque with a 4.4litre V8 engine featuring M TwinPower Turbo technology. Further enhancements were implemented including higher injection pressure, new turbochargers, more powerful lubrication and cooling systems, and a lighter exhaust system.
Display and Control
With the driver in mind, the cockpit has modifications and accommodations including clearer layout, lowered instrument panel with freestanding Control Display. At the center of the instrument cluster, the driver will be able to locate gear selection readouts, Drivelogic shift program, M xDrive mode and M1/M2 setup. Once the Head-Up Display is activated, key information is projected onto the widescreen, appearing in the driver's field of vision.
These features are just to name a few; the car boasts innovation and technology paired with the high-end class BMW drivers have come to love. With these new additions and updates, BMW of South Albany is excited to add the M5 with M xDrive to the showroom. For more information on the BMW M5 with M xDrive, and to get behind the wheel of your own,
contact us
today!